Good morning and welcome to me piratey post! I have used the gorgeous
Pirate Dreams Mermaid
for my card this week, which was this month's One Day Fae Giveaway.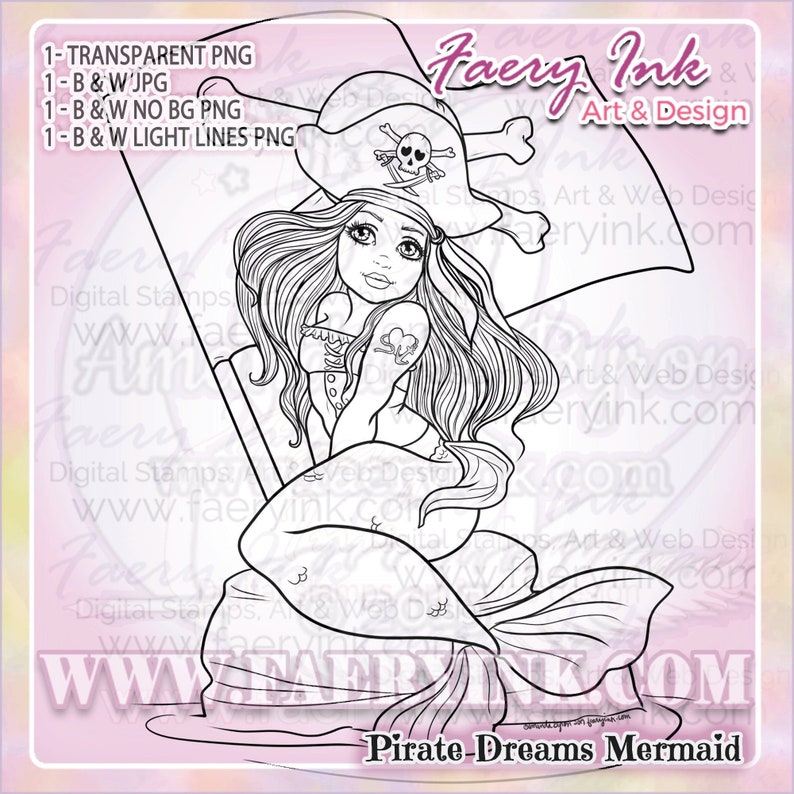 I wanted to colour her in some darker tones as I didn't think a pirate mermaid would go for my usual pinks, purples and turquoises that I normally use for mermaids. I love the combo of red and turquoise and teemed with black - they are just striking. And the two toned tail came out perfectly! I wasn't sure it would!
Here's a close up of the image...
As I printed the image quite large, I didn't have much room left on my card for embellishments, but these Nuvo Drops are just perfect for adding dots of colour (but I do think I carried away a little with them LOL)!
Recipe:
Stamps:
Pirate Dreams Mermaid, Sentiment
Papers:
Blue & Grey Card, Sea themed patterned papers, Make It Colour Blending Card from Make It Crafty
Inks:
Copic Markers, Red ink for sentiment
Accessories:
Ribbon, Nuvo Drops in Double Denim & Caribbean Ocean
Copics Used:
Skin - E000, E00, E21, E11, E04, R20, R30
Hair - R24, R27, R29, R89
Eyes - G03, G07
Lips & Heart - R35, R37
Tail - R24, R27, R29, T2, T4, T6, T8
Corset & Bandana - BG02, BG05, BG07
Corset Trims - C6, C8
Hat - C5, C7, C9, YR23
Anchor - C6
Rope - E57
Rock - W1, W2, W3, W4, W6
Flag - C00, C1, C6, C8, C10, E15, E18
Sea - B000, B00, B01, B02
Sky - BG0000, BG000, B00, BG01, BG02
And that's all from me for this post folks! Thanks for stopping by and hope to you popping in to the Faery Ink Facebook Group too and sharing your fabulous creations there as well.